I. Introduction A. Definition of Geo-Blocking: In the digital age, geo-blocking represents a significant barrier to universal content access. It's a mechanism where access to internet content, such as websites, services, or applications, is restricted or altered based on the user's geographical location. This digital barrier is not merely a technical imposition but also a manifestation of regulatory and commercial strategies. As online content becomes more tailored to specific regional markets, the prevalence of geo-blocking has risen, posing challenges to the notion of a borderless internet.
B. Overview of the Article: This article delves into the multi-faceted world of geo-blocking. We'll explore how geo-blocking operates, the rationale behind its implementation, and the variety of content it affects. Additionally, we will investigate the legal framework that governs geo-blocking and discuss several strategies to circumvent these geo-restrictions. Our aim is to provide a comprehensive understanding of geo-blocking, its impacts on digital media consumption, and how users can navigate this landscape.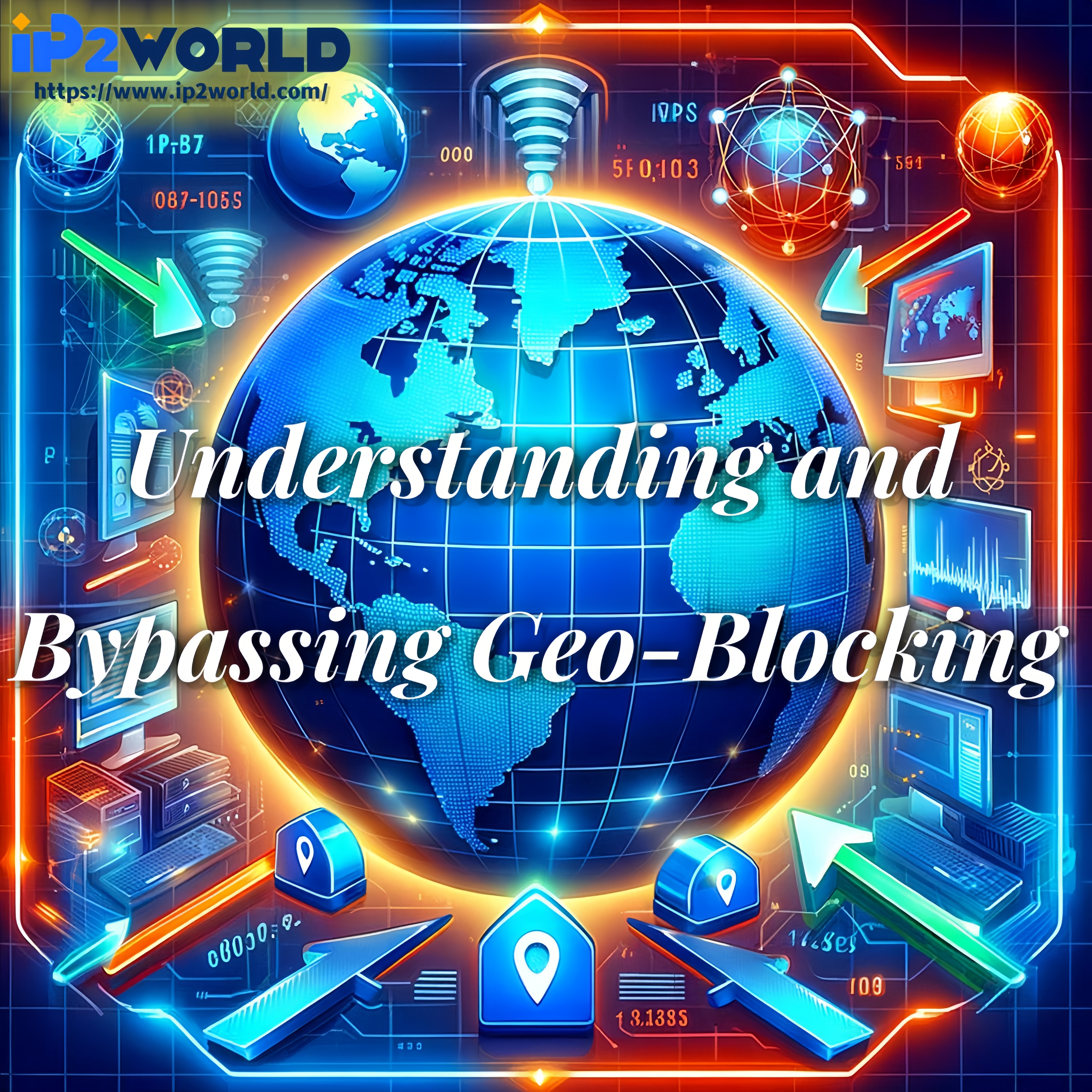 II. The Concept of Geo-Blocking
A. Definition and How it Works: Geo-blocking functions primarily by identifying a user's IP address. Each IP address carries geolocation data, acting as a digital marker of where the user is accessing the internet. When a user attempts to access certain online content, the website's servers assess this IP address. If the user's geographic location falls outside the designated area for content access, the site implements geo-blocking, either restricting access entirely or modifying the content available. This process is automatic and often invisible to the user, with decisions made in real-time as web pages load.
B. Main Reasons Behind Geo-Blocking:
1. Licensing Agreements: Content providers, particularly in the entertainment industry, sign licensing agreements dictating where their content can be distributed and accessed. These agreements are often specific to certain regions or countries, reflecting the commercial strategies of content distributors and the regulatory environment of different territories. As a result, a movie available on a streaming service in one country may be absent in another due to these licensing constraints.
2. Copyright and Distribution Rights: These are legal mechanisms that protect the interests of content creators and distributors. Different countries have varying copyright laws, and distributors must adhere to these when disseminating content. Geo-blocking thus becomes a tool for enforcing these rights, ensuring that content distribution does not infringe upon the legal confines set in different jurisdictions.
C. Types of Content Affected by Geo-Blocking:
1. Streaming Services (Netflix, Hulu): These popular platforms have distinct content libraries for different regions. This variation is primarily due to the licensing agreements and copyright laws mentioned earlier. For instance, a television show produced in the United States might have streaming rights sold exclusively to a European broadcaster, preventing platforms like Netflix from offering it in European markets.
2. Live Sports and Blackouts: Sports broadcasting is heavily influenced by regional licensing deals. Networks and leagues sell broadcasting rights to specific geographic areas, resulting in blackouts for certain events. For example, a football game available for live viewing in one country might be blocked in another, where a local broadcaster holds exclusive airing rights.
3. Other Digital Media (Games, E-books): The impact of geo-blocking extends beyond streaming services to other forms of digital media. Video games and e-books often have region-specific releases. A game available for download in one country might be unavailable or released at a later date in another. Similarly, e-books can have restrictions based on the publisher's distribution rights in different regions.
III. How Geo-Blocking Operates
A. IP Address Monitoring: The cornerstone of geo-blocking is the monitoring and identification of IP addresses. Every device connected to the internet is assigned a unique IP address, which includes information about the geographic location of the user. When a user accesses online content, the hosting server examines this IP address. If the server's geo-blocking rules identify the IP address as coming from a restricted region, access to the content is either denied or modified. This process is swift and largely invisible to the user, with the decision-making occurring as the server communicates with the user's device.
B. Technology and Tools Used in Geo-Blocking: The enforcement of geo-blocking involves sophisticated technology. Advanced algorithms are employed to analyze IP addresses and determine geographic locations accurately. Additionally, some systems use GPS data, particularly for mobile devices, to pinpoint the user's location more precisely. Another method involves examining network routing paths and latencies, which can offer clues about the user's location. Furthermore, some services also analyze payment methods and billing addresses, adding another layer of location verification. These technologies collectively ensure that the geo-blocking mechanisms are accurate and effective in restricting content based on geographic location.
C. Common Platforms Employing Geo-Blocking: Various online platforms employ geo-blocking for different purposes. Streaming services like Netflix, Hulu, and Disney+ use it to manage their content libraries according to regional licensing agreements. Online retailers may implement geo-blocking to adjust prices and products for different markets or to comply with local trade regulations. News websites might restrict access to certain articles or videos based on the user's location, often due to copyright or broadcasting rights. Even sports leagues and video gaming platforms use geo-blocking to control the distribution of their content across different regions.
IV. Legal Aspects of Geo-Blocking
A. Legality in Different Jurisdictions: The legality of geo-blocking varies widely across the globe. In some countries, there are no specific laws addressing geo-blocking, making it a widely used practice by content providers. However, other nations have implemented strict regulations against unfair geo-blocking practices, especially when they are seen as impeding free trade or access to information. For instance, some countries might view geo-blocking as a barrier to free market competition or as a form of digital discrimination against certain users.
B. EU Regulations on Geo-Blocking: The European Union has been at the forefront of tackling unjustified geo-blocking. In an effort to create a more integrated digital single market, the EU has established regulations that restrict unjustified geo-blocking within its member states. These regulations aim to ensure that consumers and businesses in the EU have broader access to goods and services, irrespective of their geographic location within the Union. For example, an online service provider in one EU country cannot deny access to users from another EU country without a valid reason.
C. Ethical and Legal Considerations: The use of geo-blocking raises significant ethical and legal questions, particularly concerning the right to access information and digital content freely. Critics argue that geo-blocking creates a fragmented internet, where access to information is determined by geographic location rather than the principles of openness and equality. This fragmentation can lead to information disparity and reinforce digital divides. Additionally, there are concerns about consumer rights and market competition, with geo-blocking sometimes seen as a tool for price discrimination. The ongoing debate focuses on finding a balance between respecting the legal frameworks of copyright and distribution rights while ensuring fair access to digital content for all users.
V. Bypassing Geo-Blocking: Techniques and Tools
A. Using a Virtual Private Network (VPN):
1. How VPNs Work: Virtual Private Networks (VPNs) have emerged as a primary tool for bypassing geo-blocking. A VPN works by routing your internet connection through a server located in a different geographic location. This process masks your original IP address and replaces it with the IP address of the VPN server. To the website or service you are trying to access, it appears as though your internet request is originating from the location of the VPN server, not your actual location. This masking enables users to bypass geo-restrictions and access content as if they were in a different region. Additionally, VPNs encrypt your internet traffic, ensuring that your online activities are hidden from ISPs, governments, and potential hackers.
2. Choosing the Right VPN: Selecting an effective VPN requires careful consideration of several factors. Key considerations include the number of server locations offered by the VPN provider, as more locations mean greater flexibility in bypassing geo-restrictions. Speed is another critical factor, as VPNs can potentially slow down internet connections; thus, a VPN with high-speed servers is preferable. Security features such as strong encryption protocols, no-logs policies, and kill switches that protect data in case the VPN connection drops are also essential. Users should also consider the VPN's user interface, customer support, price, and the number of simultaneous connections allowed.
B. Proxy Services IP2World:
1. How Proxies Differ from VPNs: Proxy servers act as intermediaries between your device and the internet. Unlike VPNs, most proxies do not encrypt your internet traffic, which means they offer less privacy and security. However, they can still be effective for bypassing geo-restrictions. When you use a proxy, your internet requests are sent to the proxy server first and then forwarded to the internet. This process changes your apparent IP address, helping you bypass geo-blocks.
2. Limitations of Proxy Servers: Proxies are generally less secure than VPNs as they lack strong encryption. This makes them less suitable for sensitive activities like online banking. Additionally, free proxy services can be unreliable, slow, and prone to frequent disconnections. Some websites and services can also detect and block traffic from proxy servers, rendering them ineffective for certain geo-restrictions.
C. The Onion Router (TOR):
1. Functionality and Limitations: TOR is a free software that enables anonymous communication across the internet. It routes your traffic through a network of servers operated by volunteers around the world, making it difficult to trace the traffic back to you. This process provides anonymity and can be used to bypass geo-blocks. However, the multiple layers of encryption and rerouting significantly slow down the connection speeds, making TOR less suitable for tasks like streaming. Additionally, some websites block traffic from known TOR nodes.
D. Smart DNS and DNS Changers:
1. How They Work: Smart DNS services and DNS changers bypass geo-restrictions by changing the DNS (Domain Name System) of your internet connection. This method tricks websites into thinking you are accessing the internet from a different geographic location. Unlike VPNs, Smart DNS services do not encrypt your traffic, so they do not affect your internet speed as much.
2. Pros and Cons: The primary advantage of Smart DNS services is that they usually offer faster connection speeds compared to VPNs, making them ideal for streaming geo-restricted content. However, they do not provide the same level of privacy and security as VPNs, as they do not encrypt your traffic. Additionally, they may not work with all types of internet connections and are typically limited to specific devices.
VI. The Benefits of Bypassing Geo-Blocking
A. Access to Restricted Content: One of the most significant advantages of bypassing geo-blocking is the ability to access a broader range of content. This includes international news sites, streaming services, sports events, and digital libraries that would otherwise be inaccessible due to geographic restrictions.
B. Privacy and Security Advantages: Tools like VPNs not only enable the bypassing of geo-blocks but also offer enhanced privacy and security for your online activities. This is especially important in an era where data privacy concerns are escalating. Encryption of data ensures that sensitive information remains confidential and protected from potential cyber threats.
C. The Impact on User Experience: Bypassing geo-restrictions can dramatically improve the online experience. Users gain access to a diverse array of content and services regardless of their location, enhancing their freedom and choice on the internet. This democratization of content access is particularly beneficial in regions with stringent censorship laws or limited content availability.
VII. Geo-Blocking vs. Geo-Restrictions
A. Differences in Function and Purpose: Geo-blocking and geo-restrictions, though similar in their reliance on geographic location, serve different functions. Geo-blocking is more absolute - it denies access to content or services entirely based on the user's location. For example, a video streaming service might use geo-blocking to prevent users in certain countries from accessing its platform due to licensing restrictions. On the other hand, geo-restrictions modify the availability or form of content or services. This could mean altering the content library of a streaming service from one country to another or changing the pricing of products in an online store depending on the user's location. The key difference lies in the degree of access: complete denial versus modified availability.
B. Examples in Real-World Scenarios: The impacts of these practices vary across industries. In streaming services, geo-blocking might prevent access to entire platforms, while geo-restrictions change the available shows and movies. For online shopping, geo-blocking could mean the unavailability of certain e-commerce sites in particular regions, whereas geo-restrictions might manifest in different product ranges or prices on the same site. News websites might employ geo-blocking to restrict access to their content in certain countries, while geo-restrictions could result in presenting different news articles or ads based on the viewer's location.
VIII. Overcoming Geo-Blocking: Practical Scenarios
A. Case Studies of Bypassing Geo-Blocking: Real-life examples of overcoming geo-blocking include users accessing streaming services like Netflix or Hulu from countries where they are not officially available using VPNs. Another example is journalists and activists in countries with restricted internet access using tools like VPNs or TOR to access global news sites and social media platforms.
B. Tips for Effective Bypassing: Successfully circumventing geo-restrictions often involves using a reliable VPN service with a wide range of server locations and strong encryption. Consistently updating the VPN software and occasionally switching servers can also help, as some platforms actively try to block known VPN IPs. Using more than one method, such as combining a VPN with a Smart DNS service, can increase the chances of successful bypassing.
C. Potential Risks and How to Mitigate Them: While bypassing geo-blocking can open access to a wide range of content, it also carries risks such as potential legal ramifications in countries where using a VPN is restricted, or falling victim to malicious free VPNs or proxies. Users can mitigate these risks by using reputable VPN services, staying informed about the legal status of such tools in their country, and ensuring strong cybersecurity practices.
IX. Conclusion
A. The Future of Geo-Blocking and Internet Freedom: The future of geo-blocking and internet freedom is likely to be characterized by a continuous tug-of-war. As technology evolves, so too will the methods of enforcing and circumventing geo-restrictions. We might see more sophisticated forms of content control but also more advanced tools for bypassing them. The role of international regulations and agreements will be crucial in shaping the extent and nature of geo-blocking.
B. Final Thoughts on User Empowerment and Access: The pursuit of overcoming geo-blocking is fundamentally about user empowerment and access. In an ideal digital world, content and services on the internet would be universally accessible, transcending geographical and political barriers. While this vision is far from reality, the efforts to bypass geo-blocking represent a stride towards a more open and accessible internet, emphasizing the importance of digital freedom and the right to information. Maintaining open access to internet content for all users is not just a matter of convenience but a cornerstone of global connectivity and understanding.